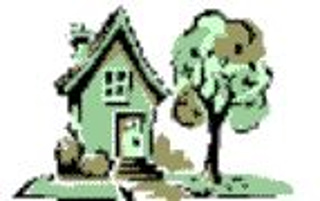 This DIY attempt at a multi-linked-page site (using X/HTML and CSS) started out way back in 2004 as a 'for my eyes only' concept - a sort of, 'I wonder how that's done?', experiment. It was a tortuous road with many visits down blind alleys.

I cannot claim that the site was 'designed'. It just grew. As problems were solved other options opened up. It was initially developed on an IE6 browser and a 15 inch monitor with a screen resolution of 1024 x 768 pix. (That's by way of an excuse should any 'odd' things show up on your system.)

After some persuasion to 'embrace a multi browser audience' - and many tweaks, twiddles and validation cycles later, it appears to comply with W3C X/HTML and CSS standards. It 'should' now be viewable (more or less as intended) with the IE6, IE7, IE8 (in 'compatibility' mode), Opera 7.23, Mozilla 1.6 and the Apple Safari browsers.
In 2023, the site underwent a complete transformation and was rebuilt using an existing web template. Hopefully this will provide visitors with a much better 'mobile' experience whilst still allowing users of any device & browser to navigate your way around the site in much the same manner as you did before.
While building the site, I relied heavily on a well thumbed edition of,
'A Visual Quickstart Guide', HTML for the World Wide Web , 5th edition, by Elizabeth Castro,
- very good value at amazon.co.uk.

That apart, probably the best HTML teaching aids that I came across were the two validation engines that I used,
the CSE HTML Validator Lite and the W3C MarkUp Validation Service .
These validators not only point out what may be wrong with the coding, they also offer hints and suggestions about putting it right!

And then there was the invaluable friendly help, advice and encouragement received from the uk.people.silversurfer newsgroup gang, who kept me going as I struggled through the 'dark days'.
As the site audience grew and information accuracy became paramount I came to rely extensively upon the expertise of a large band of very knowledgeable experts, largely drawn from the Lincolnshire Wildlife Trust and the Lincolnshire Naturalists Union, for verification of species identification. Whatever merit the site may have is down to their enthusiastic help and encouragement - for which I am truly grateful.